This is the timeline of Rule of Rose.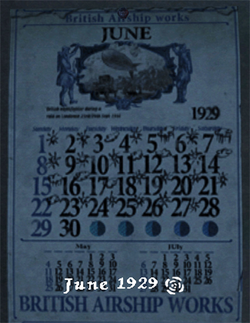 Jennifer arrives at the orphanage and is settled in.
Jennifer finds a puppy and names him Brown.
Mr. Hoffman's koi disappears.
Amanda begins to bear a grudge against Jennifer.
Mr. Hoffman flees the orphanage, leaving Clara and Martha Carol behind.
Wendy kills Brown.
December 20th - Gregory M. Wilson commits the orphanage massacre and Jennifer survives.
It can be assumed that 10 years after the massacre, Jennifer has forgotten about her life at the orphanage and at 19, she relives her childhood in order to remember the oath she made to Wendy and Brown through a dream.