Backbiting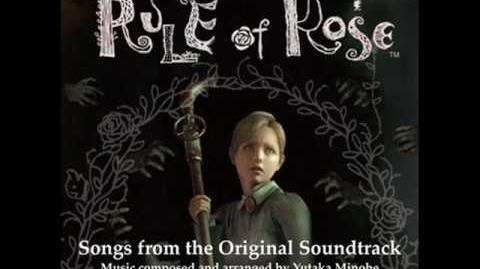 Artist
Yutaka Minobe
The Hiroshi Murayama Trio
Backbiting is the fourth track from the Rule of Rose Original Soundtrack, composed by Yutaka Minobe and performed by The Hiroshi Murayama Trio. This piece of music makes its debut in the "Bird of Happiness" chapter, and is normally played during Jennifer's searches for items or when she is trying to solve a puzzle. This piece of music is also played at the end of the "Mermaid Princess" chapter.
The title comes from the word "backbite", which means "to make spiteful or slanderous comments about someone who is not present." Spiteful comments about many different people are spoken throughout the game, linking the characters' nasty personalities and the music piece perfectly.
Ad blocker interference detected!
Wikia is a free-to-use site that makes money from advertising. We have a modified experience for viewers using ad blockers

Wikia is not accessible if you've made further modifications. Remove the custom ad blocker rule(s) and the page will load as expected.